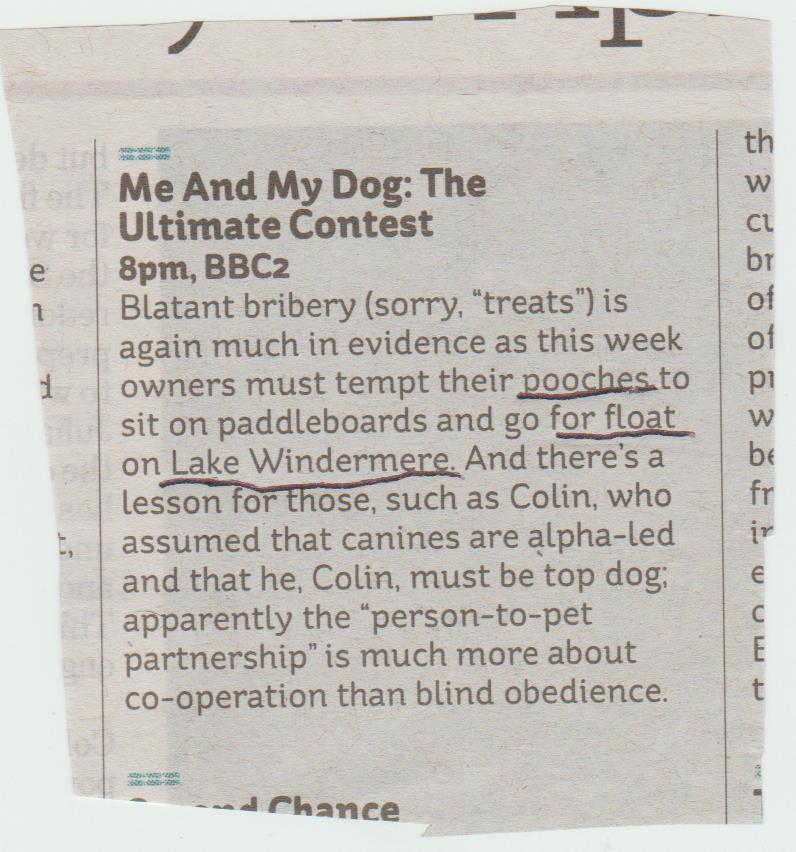 i newspaper, April 12, 2017
Pooch is a silly old-fashioned word which belongs with toff and boffin – in the 1950s.
'go for float'? A cursory read would have picked up that a word is missing.
It is Windermere (mere meaning lake), not Lake Windermere. See Post #59 and Places in Style Matters.