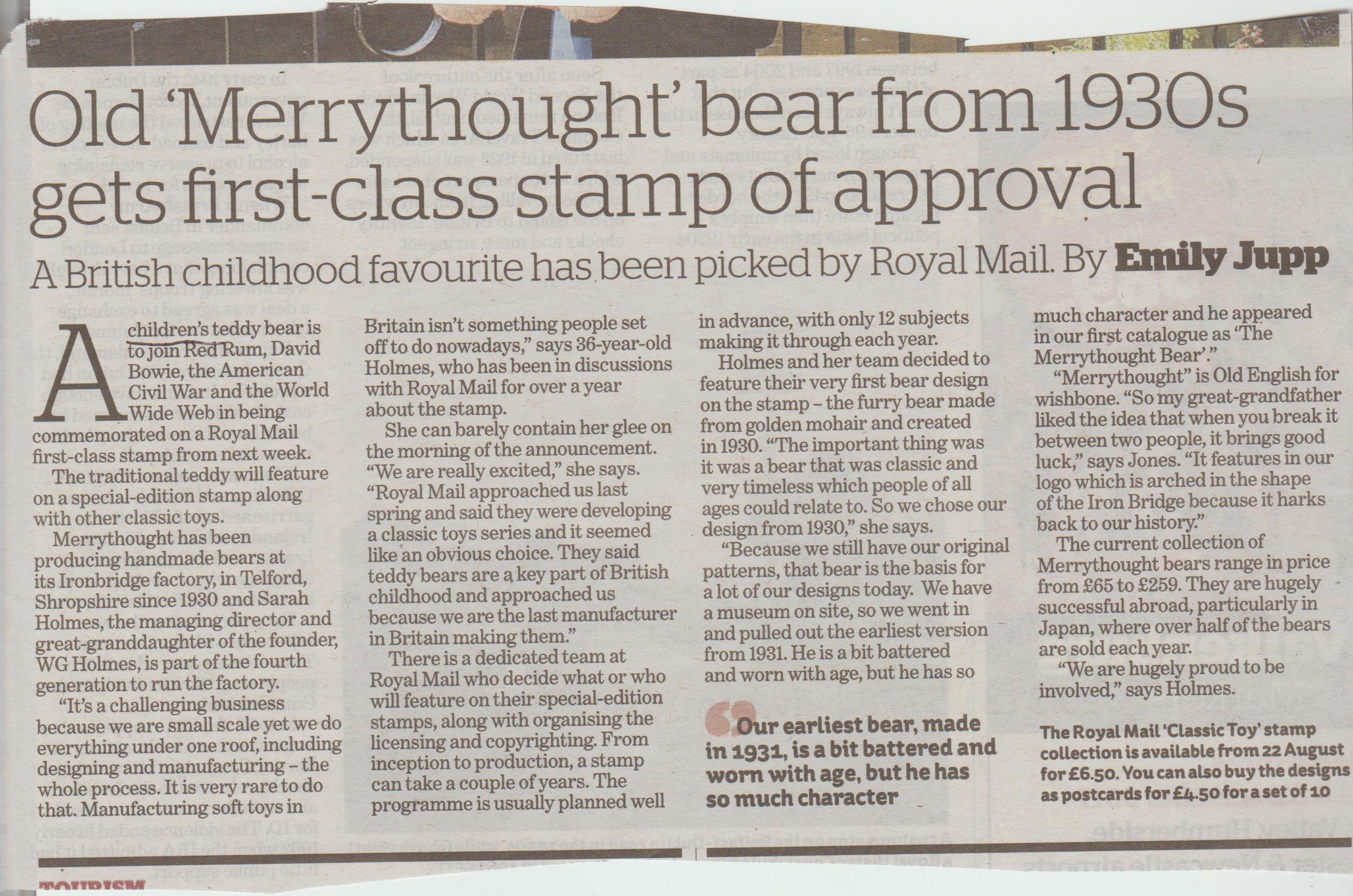 i newspaper, August 19, 2017
This must be the most unoriginal heading of all time. The Royal Mail produces a dozen or more special issues every year, and I guarantee that every time one is reported, someone thinks they are the first to come up with the 'stamp of approval' line – or doesn't care that it has been used hundreds of times before.
'Children's teddy bear'? This is as opposed to the ones produced for adults, I suppose. Like 'playground', by definition a toy is for children. In the heading, by the same token, something made in the 1930s is by definition 'old', or at least 'vintage'.
In defence of the sub, far too much space has been allocated to the story and the headline. A couple of paragraphs with a picture would have been plenty. However, given that the heading has to be written, how about
The battered vintage teddy that's
been dusted off to star on a stamp
One amazing thing is that despite devoting several acres of tedious text to the teddy, there was no space to list the other nine classic toys featured on the stamps, viz. Sindy, Spirograph, Stickle Bricks, W. Britain toy figures, Spacehopper, Fuzzy-Felt, Meccano, Action Man and Hornby Dublo. A brief discussion of each of these would have been far more interesting than the free ad for Merrythought.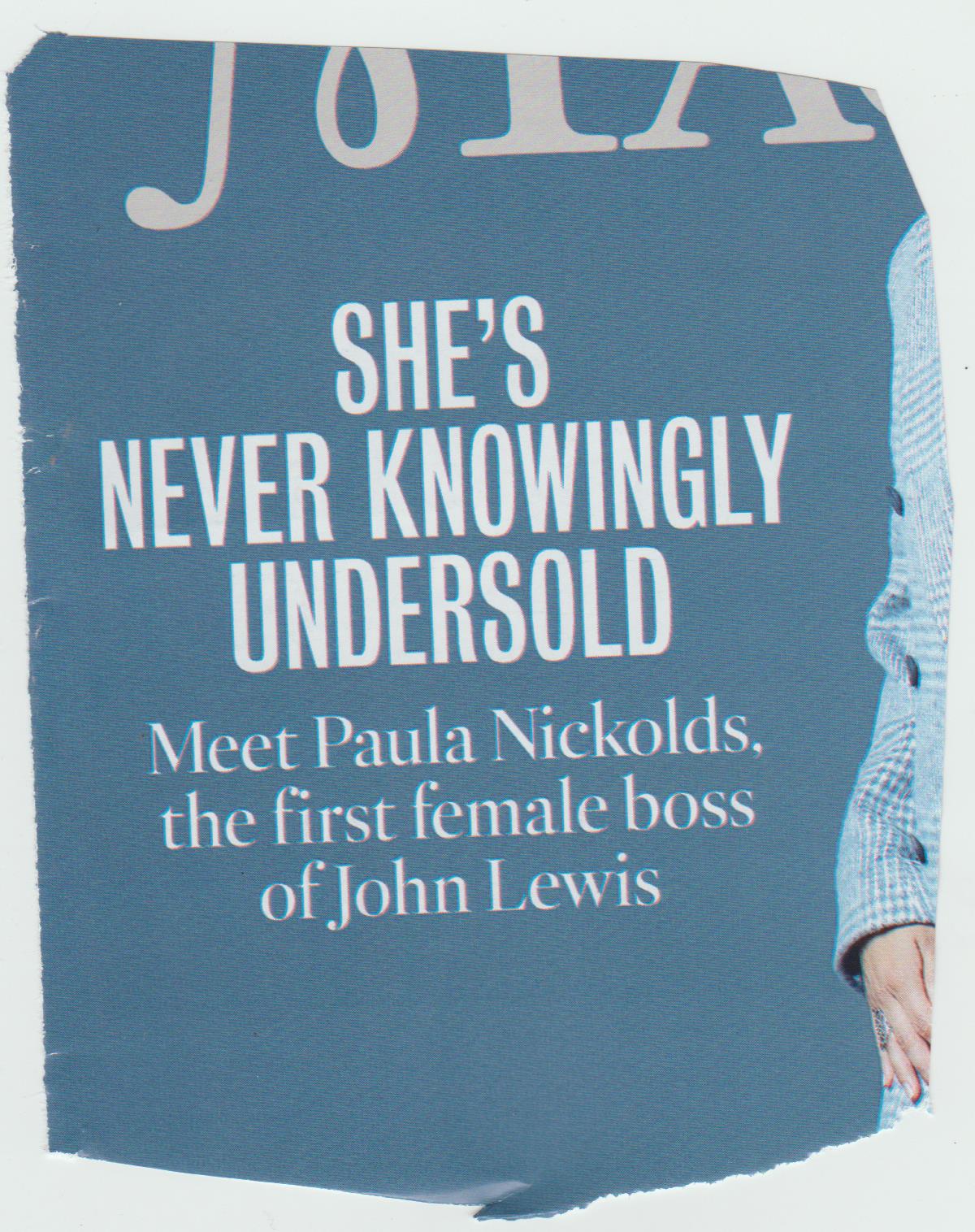 The Times Magazine, August 19, 2017
On the topic of overdone headlines, I would guess that between 25 and 33 per cent of headlines about John Lewis use the Never Knowingly Undersold line. Give it a rest. Please.