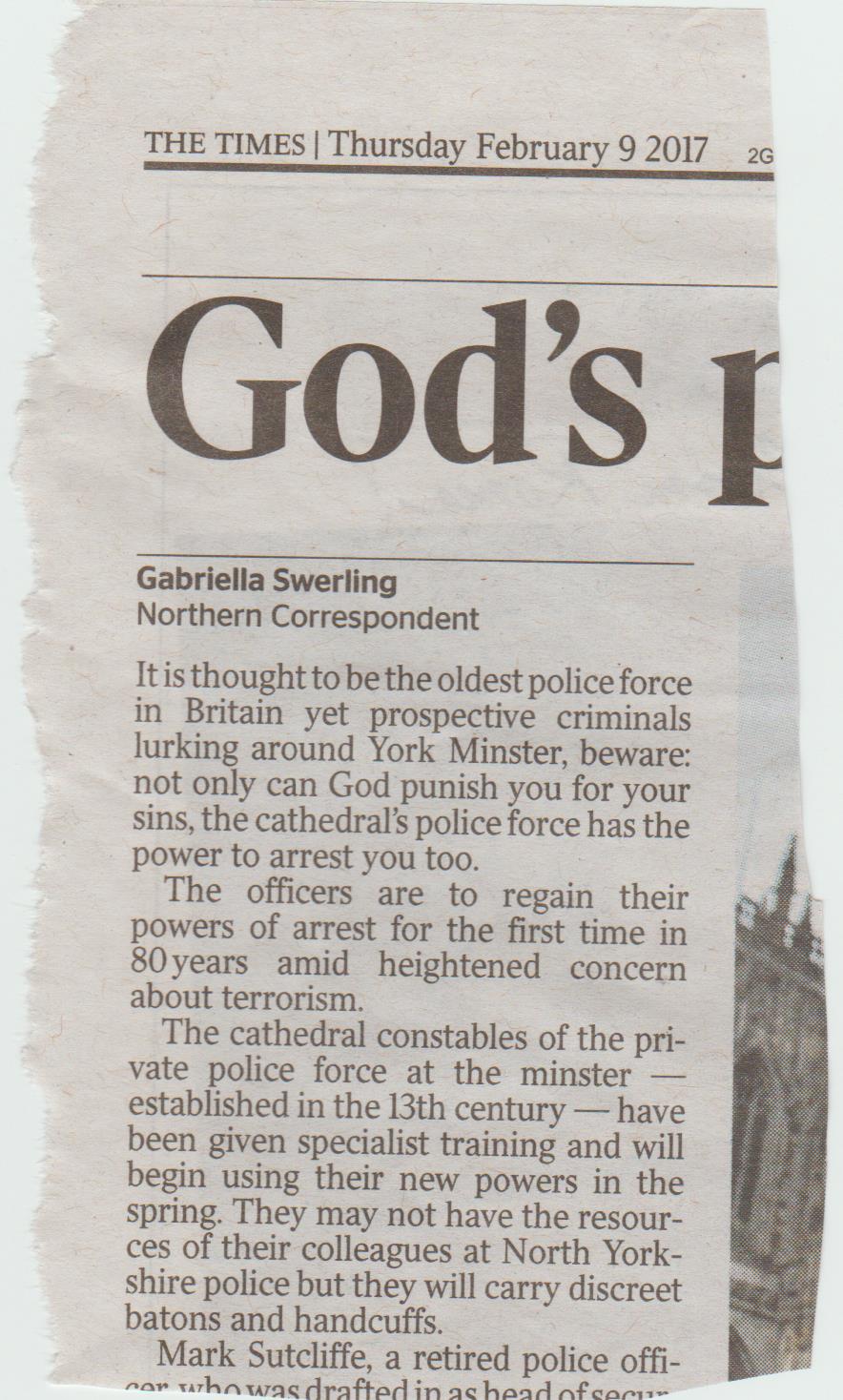 Times, February 9, 2017
This is a prime example of an attempt at a clever intro which instead is a ridiculous non sequitur. What on earth has the longevity of the force got to do with anything? It is hopeless, and even includes a repetition of 'police force'. So often I see this sort of contrived intro which does not work. It is infinitely better to do it straight, as the i newspaper did on the same day: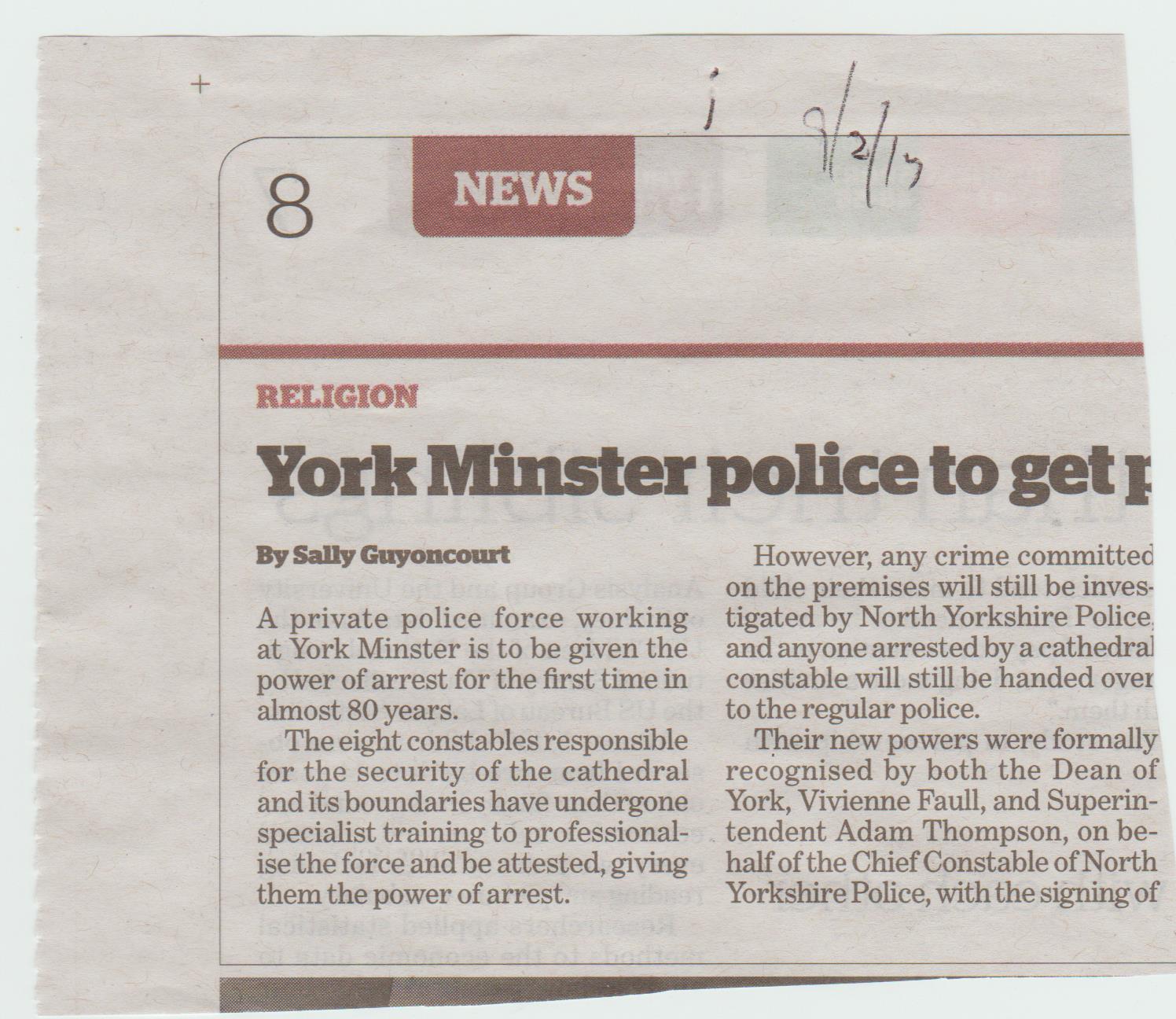 This is clear and includes more detail. We learn, for example, that there are eight constables. The Times does not give a number, though there is a picture showing 11 officers. Unlike the Times, the i also spells out that anyone arrested by the cathedral police will still be dealt with by the regular North Yorkshire force. The point of all this is: forget trying to be smart, just tell the story.
PS: I take issue with the use of the word 'specialist' in both versions to describe the constables' training. Surely we can take it as read that they are not being trained as doctors or plumbers?