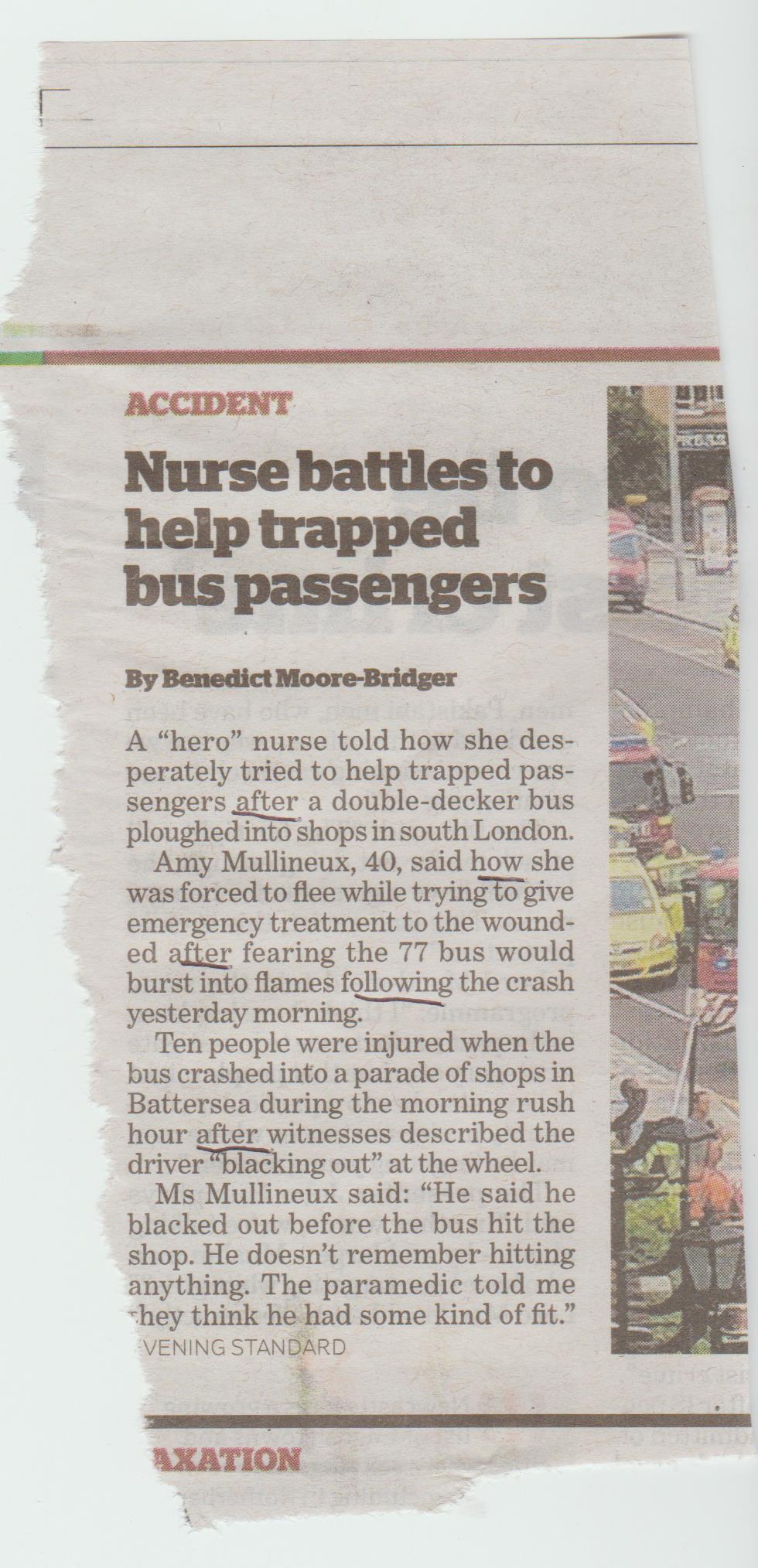 i newspaper, August 11, 2017
(116 words) This is sloppy, with its misplaced word, three 'afters' and a 'following'. 'Told how' should be avoided.You can't call someone a 'hero' in quotes unless there is a quote to back it up. (Actually I am old-fashioned enough to prefer 'heroine' for a woman.) Was the nurse on the bus or passing by? (She was on it.) I would not put 'south London' in the intro, because readers without a connection to south London may move on to another story. I don't think it makes the best of the drama either, even with the use of 'desperately'.
This is how I would do it:
Double-decker
crash driver
'blacked out'
The driver of a bus which ploughed into a parade of shops yesterday apparently blacked out at the wheel.
Ten people were injured in the crash during the morning rush hour in Battersea, south London.
Nurse Amy Mullineux, who was on the 77 double-decker, tried to give emergency treatment to trapped passengers and the driver.
'He said he blacked out before the bus hit the shop,' she said. 'He doesn't remember hitting anything. The paramedic told me they think he had some kind of fit.'
Ms Mullineux, 40, said she was forced to flee because of fears that the bus would burst into flames. (102 words)
Removing the repetitions makes it a few words shorter than the original but I dare say there was more copy.