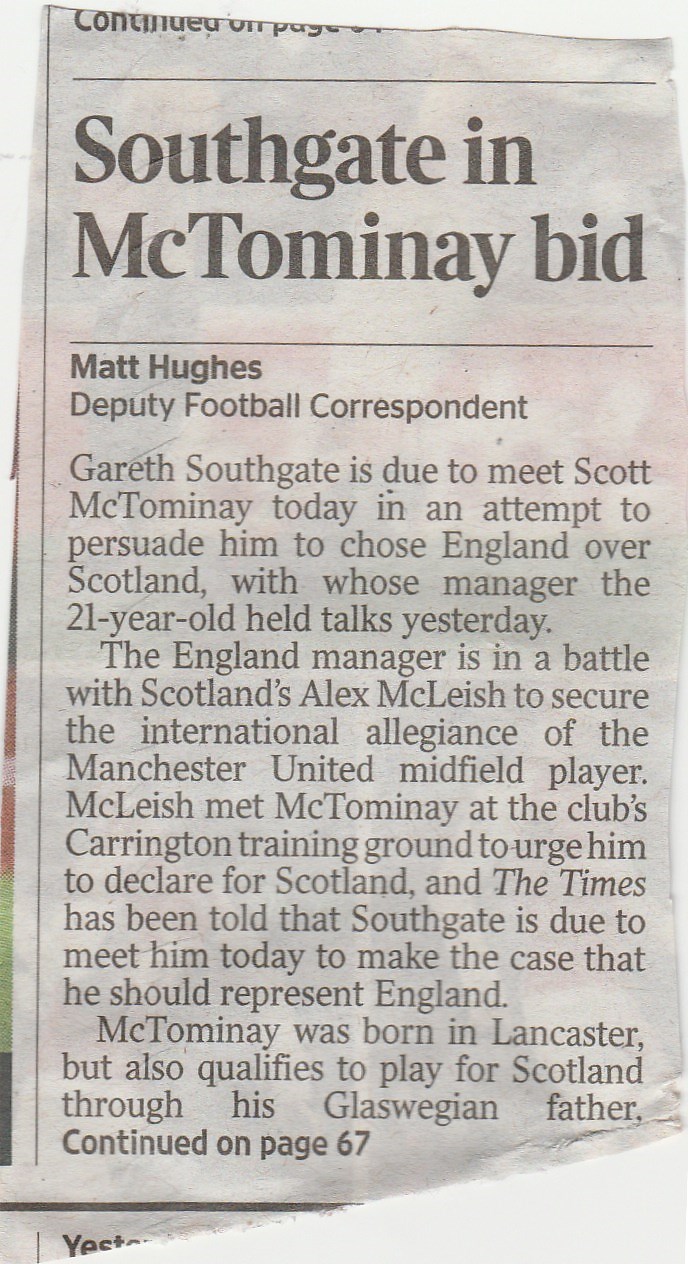 The Times, March 2, 2018
Sometimes an intro cries out to be re-written.  In vain.
This is unbelievably clumsy: 'with whose manager the 21-year-old held talks yesterday'. Not to mention 'chose' instead of 'choose'.
As always there are hundreds of ways of writing this in a snappy and cogent manner – words which must be a mystery to many Times sports subs.
What's wrong with:
Scott McTominay, the promising young Manchester United midfielder, is at the centre of a battle between Scotland and England managers.
The 21-year-old held talks yesterday with Alex McLeish, who hopes to secure his allegiance, and will today meet Gareth Southgate etc etc.