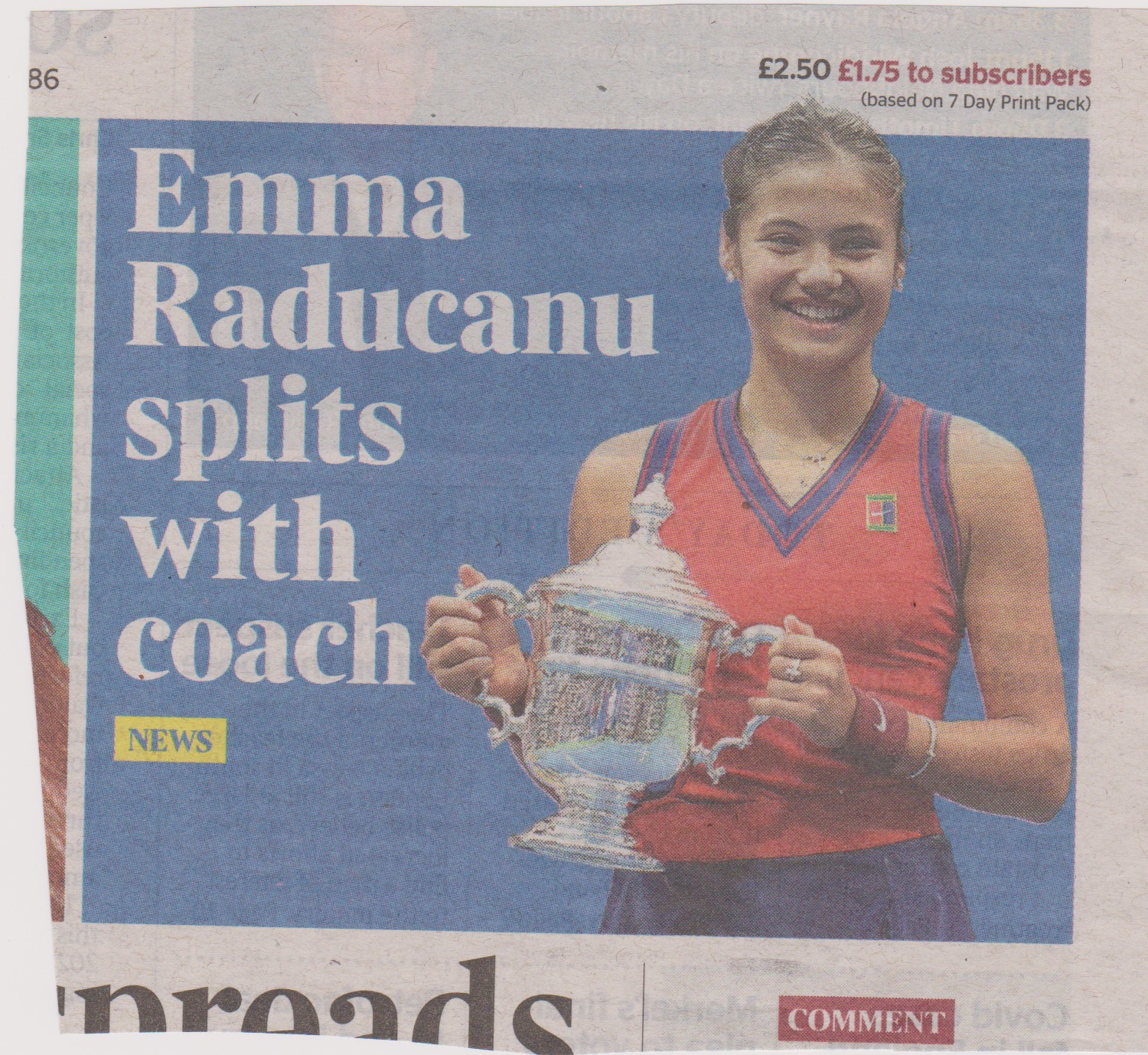 The Times, September 25, 2021
How can anyone think that 'split with' makes sense? Would you put 'Raducanu separates with coach' or 'Michael is divorced with Pamela'? The BBC website showed the same ignorance:
Emma Raducanu: British number one splits with coach after US Open win
'With' implies 'together' while 'from' implies distance.