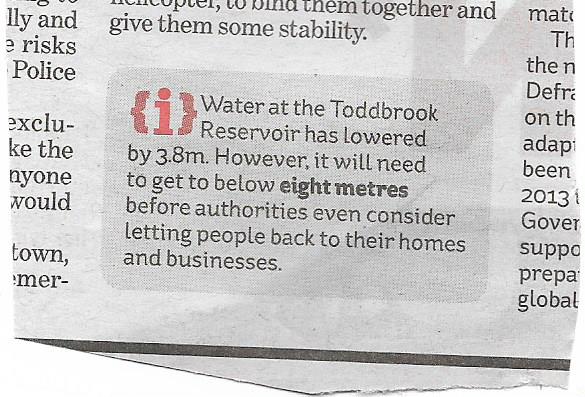 i newspaper, August 5, 2019
Unless you tell the reader what the present level is, for example 8.1metres, 15metres, 25metres, he or she cannot know whether the target 8metres is close to being reached or if there is a long way to go.
The water is not lowering itself, so I would say you need the passive voice, i.e. the water 'has been lowered'.
I would also like an imperial equivalent once in a while.