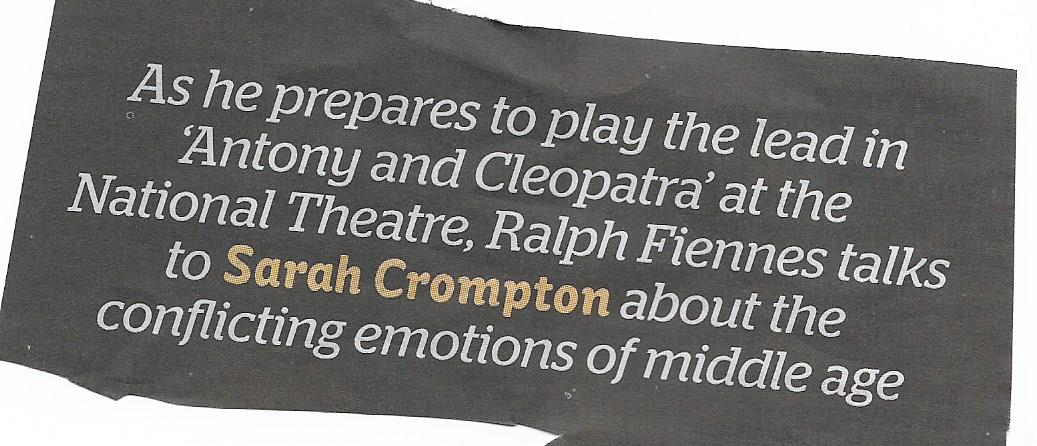 i newspaper, September 26, 2018
I was pleasantly surprised to see 'Antony' correctly spelled in this headline but just to check I looked at the caption: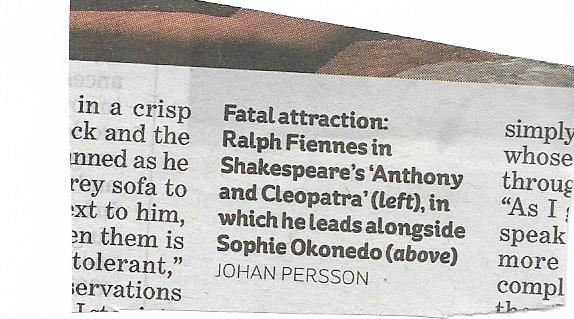 and I was not let down. There is some cretin at the i newspaper who not only does not know how to spell Shakespeare's Antony (perhaps Shakespeare comes into the category 'It's before my time so how should I be expected to know?' which seems to be the covering excuse for ignorance these days) but cannot even copy the name. And if we are to believe the editor (see #450), he or his deputy reads every word in the paper, as do a whole bunch of other titles. If this is the case they all need sacking.