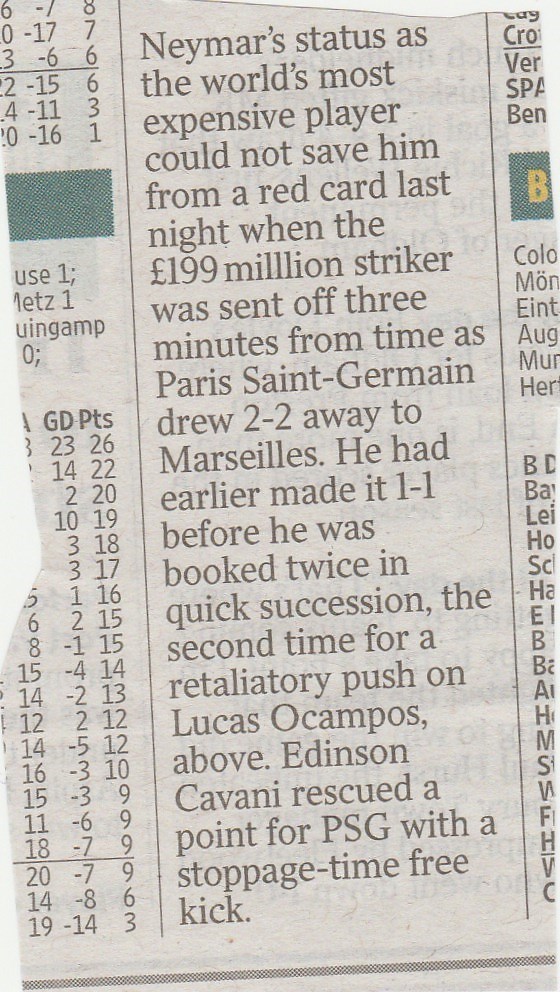 The Times, October 23, 2017
World's most expensive footballer subject to same rules as other players shock! Silly, isn't it? It would be a story if he had been let off because of his status. And if you are going to say why he was booked the second time, you have got to say what the first offence was (it was dissent).
A perfectly good start would be:
Neymar, the world's most expensive player, was sent off three minutes from time in last night's 2-2 draw between Marseille and Paris Saint Germain.
The £199million Brazilian striker got two yellow cards within two minutes, the first for dissent and the second for a retaliatory push against  . . .