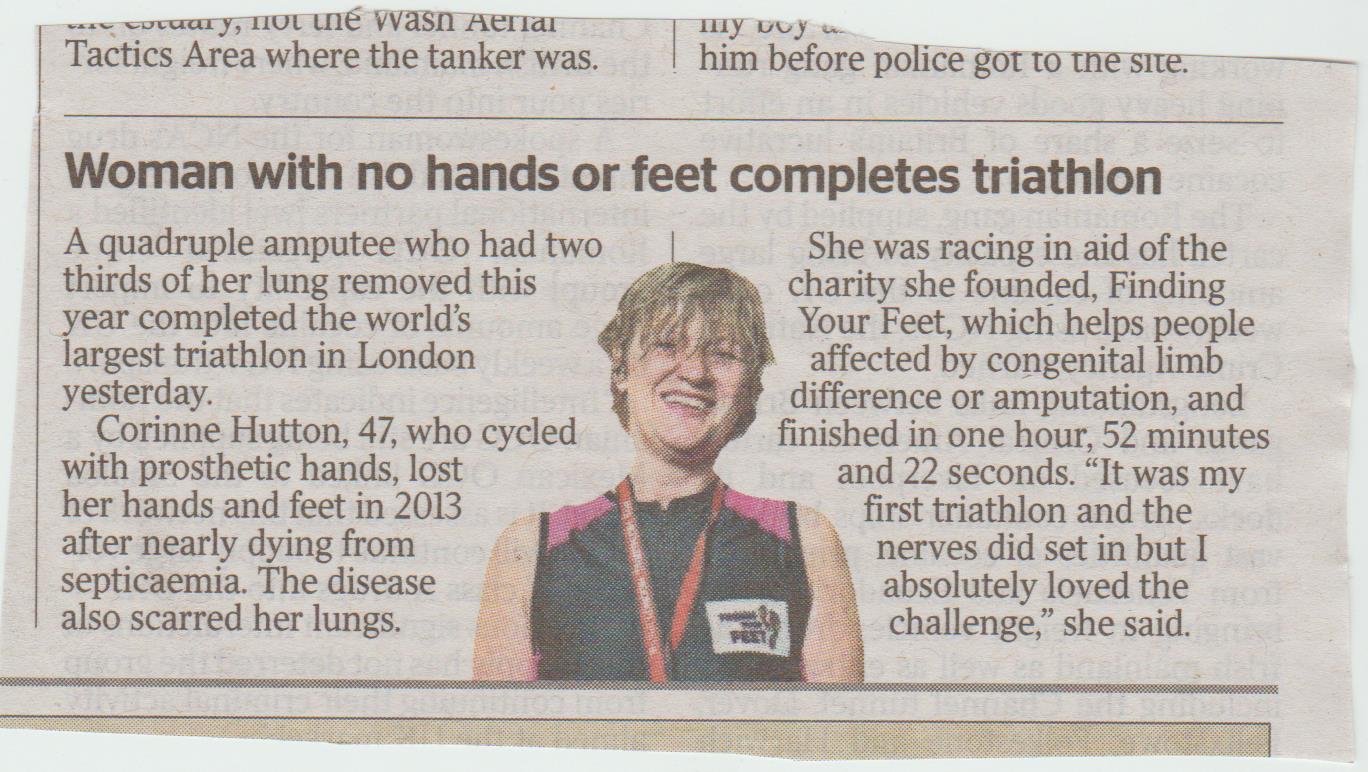 The Times, July 24, 2017
(96 words) This story is meaningless unless you know the distances involved, and it suggests that the only discipline is cycling. Looking up Ms Hutton, she lost her lower legs rather than her feet. The story should mention where she is from. If you are going to say it is the world's largest triathlon you need to say how many competitors there were.
This how I would do it:
A woman who has had her hands and lower legs amputated completed the world's largest triathlon with 14,000 other athletes in London yesterday.
Corinne Hutton, 47, also had most of a lung removed as a result of her near-fatal bout of septicaemia in 2013.
She finished the AJ Bell triathlon course, which comprised a 400m swim, 10km cycle ride and a 2.5km run, in one hour, 52 minutes. She was racing in aid of the charity she founded, Finding Your Feet, for people affected by missing limbs.
Ms Hutton, from Lochwinnoch, Renfrewshire, said: 'I absolutely loved the challenge.' (98 words)