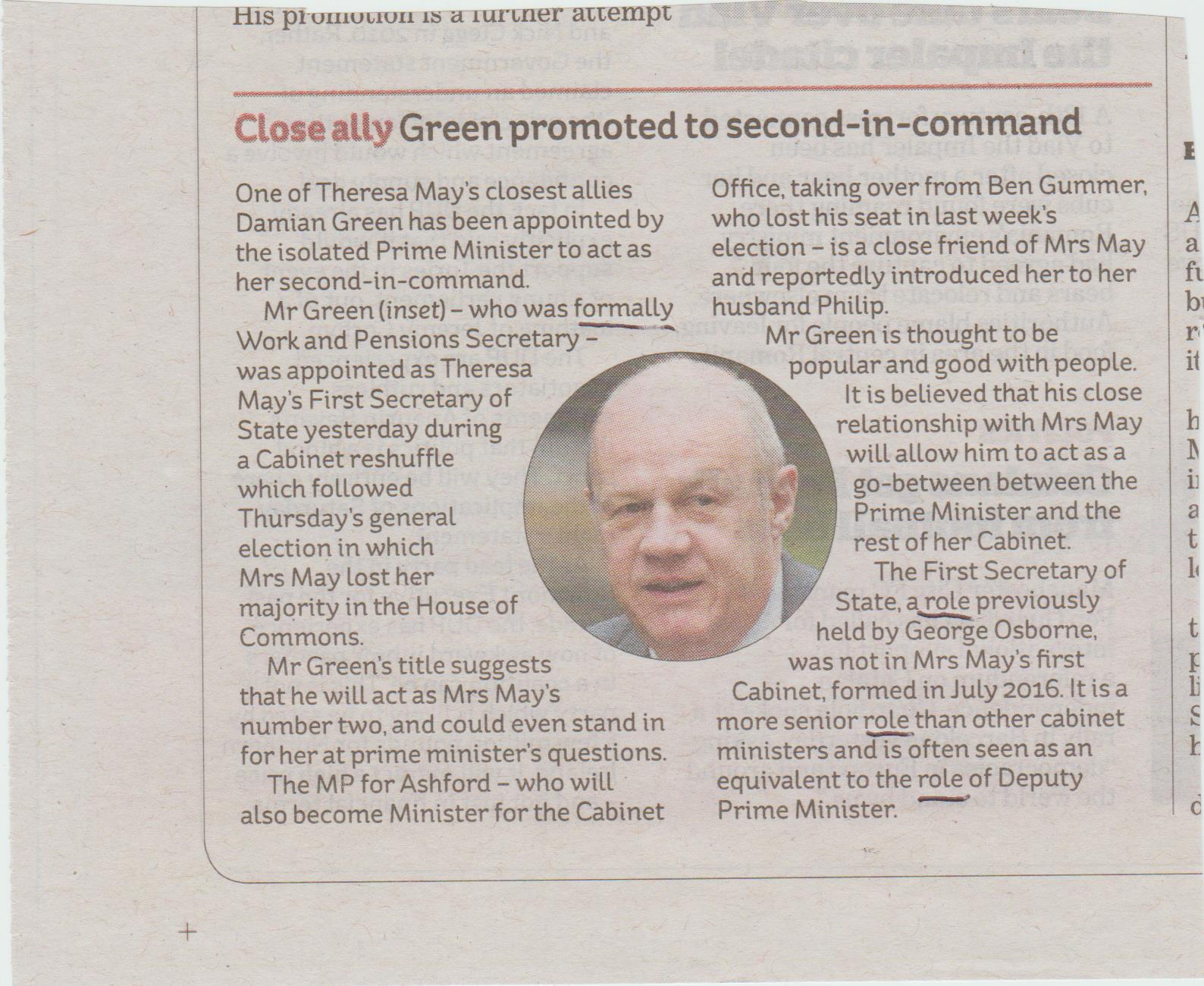 i newspaper, June 12, 2017
First par: There should be commas each side of Damian Green.
Second par: 'Formally' means 'officially'. The word needed here is 'formerly', meaning 'previously'.
Third par: I would cap Prime Minister's Questions, in line with other ministerial titles in the story.
Last par: Three roles in one paragraph is two too many. It is inconsistent to have both 'Cabinet' and 'cabinet'. I would do it as follows:
The role of First Secretary of State, previously held by George Osborne, was not in Mrs May's first Cabinet formed last July. It is senior to other Cabinet ministers and is often seen as equivalent to Deputy Prime Minister.