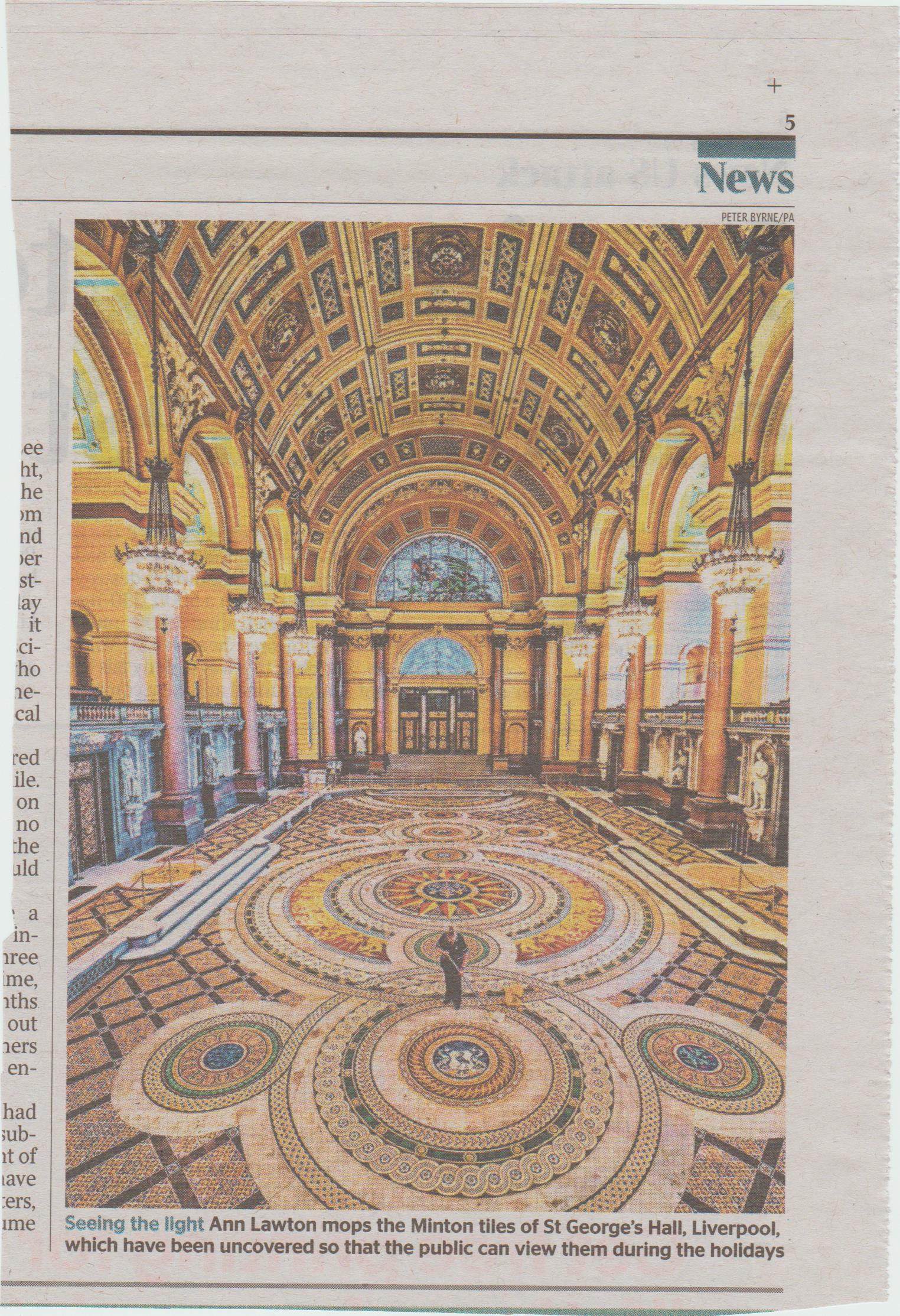 The Times, April 14, 2017
Lovely picture, but the caption is short on detail. This one is much better: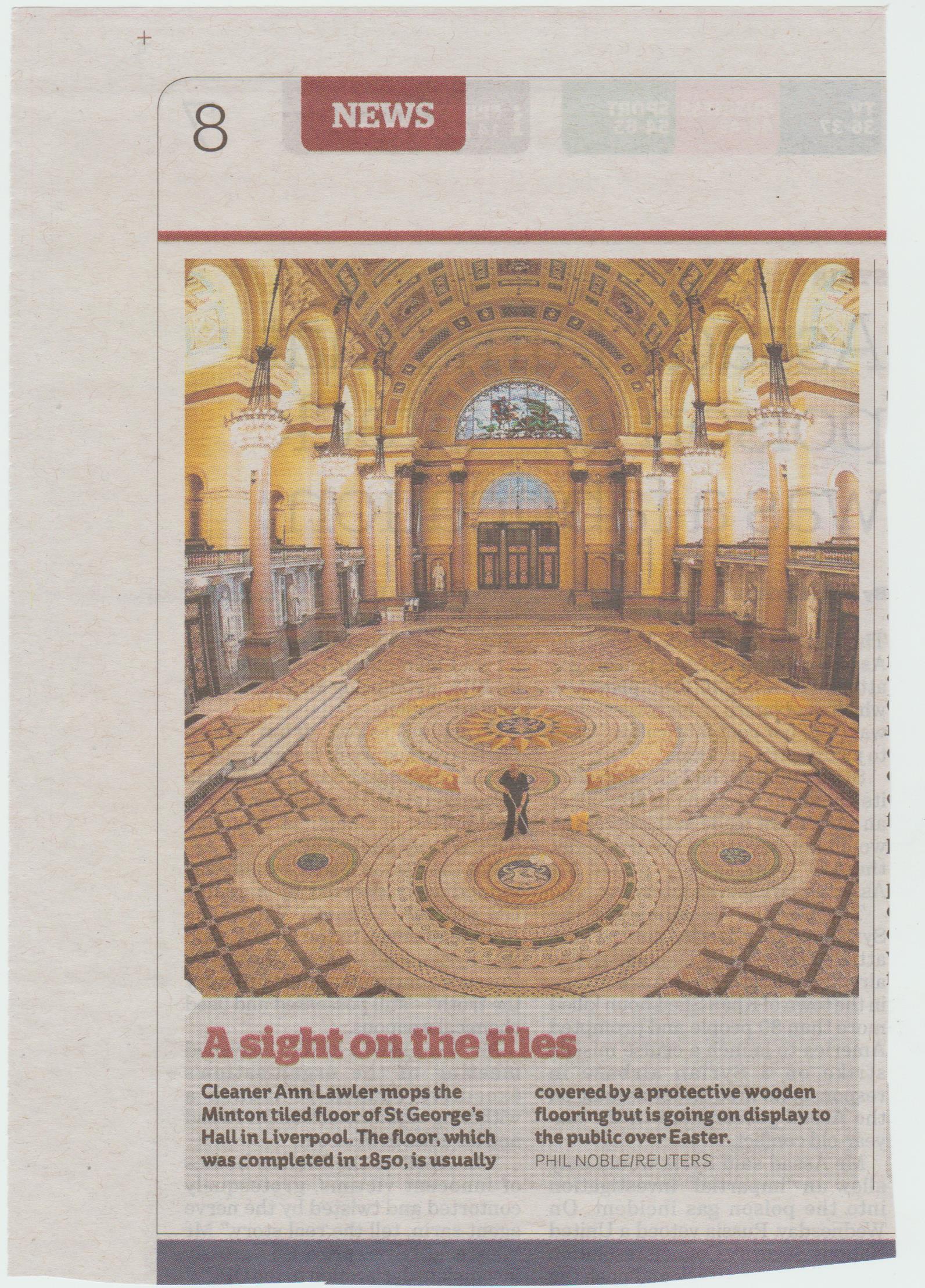 i newspaper, April 14, 2017
This includes the interesting facts that the floor dates from 1850 and that it is normally protected by a wooden floor (I don't know why it says 'flooring'). The Times caption is limited by being only two lines, but there is no law of the universe which says a Times caption cannot be three lines. The style should not take precedence over the words.
Incidentally the woman in the picture is named Ann Lawton in the Times and Ann Lawler in the i, so one of them is wrong (or possibly both).