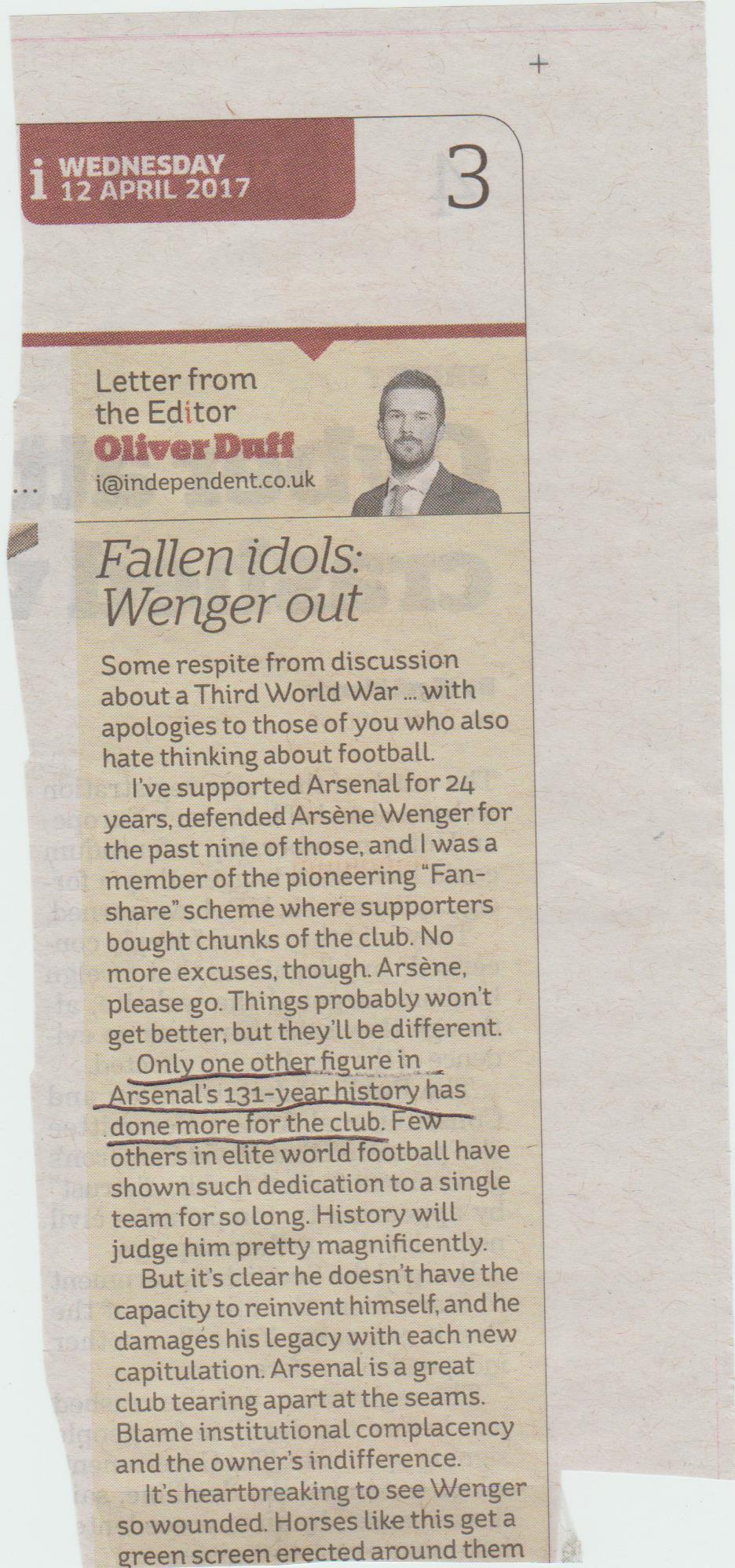 i newspaper, April 12, 2017
So who is this towering individual? I read through the whole piece but he is not named. (I give the rest below.) Turning to the internet version, I find Herbert Chapman is mentioned as a footnote, but even then his achievements are not spelled out (he led the club to its first FA Cup success and two First Division titles between the wars).
This is poor, and from an editor it is very poor. If you mention someone in this way, you must name him, and say why he is great, and not leave the reader wondering. In this very long piece there was plenty of room. The reader should certainly not have to look it up.