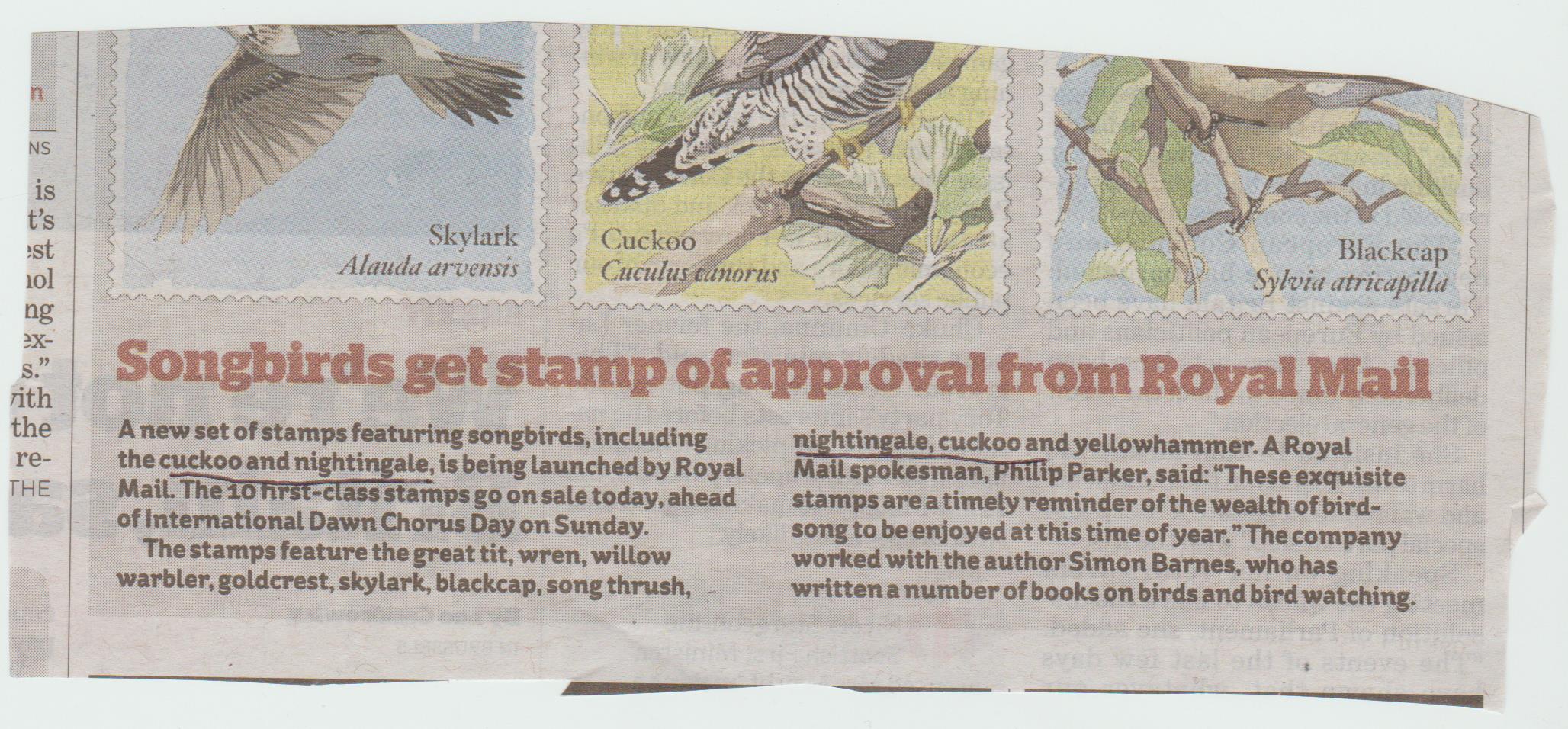 i newspaper, May 4, 2017
I think I have seen this 'stamp of approval' heading more times than any other, even 'snakes alive', 'unholy row' and 'doggone'. It falls into the category of settling for the first banal thing that comes into your head. And 'get' is a horrible word. 'Win' would be better.
Here is an idea:
The songbirds heading for your letterbox
If you pick out examples from a list in the intro, you don't repeat them. You say 'The other birds featured are . . .'
I would prefer 'Philip Parker of the Royal Mail' to 'A Royal Mail spokesman, Philip Parker'.
If the pictures are so exquisite, wouldn't it be nice to give the artist a credit? A quick glance at the internet reveals that he is Italian Federico Gemma.