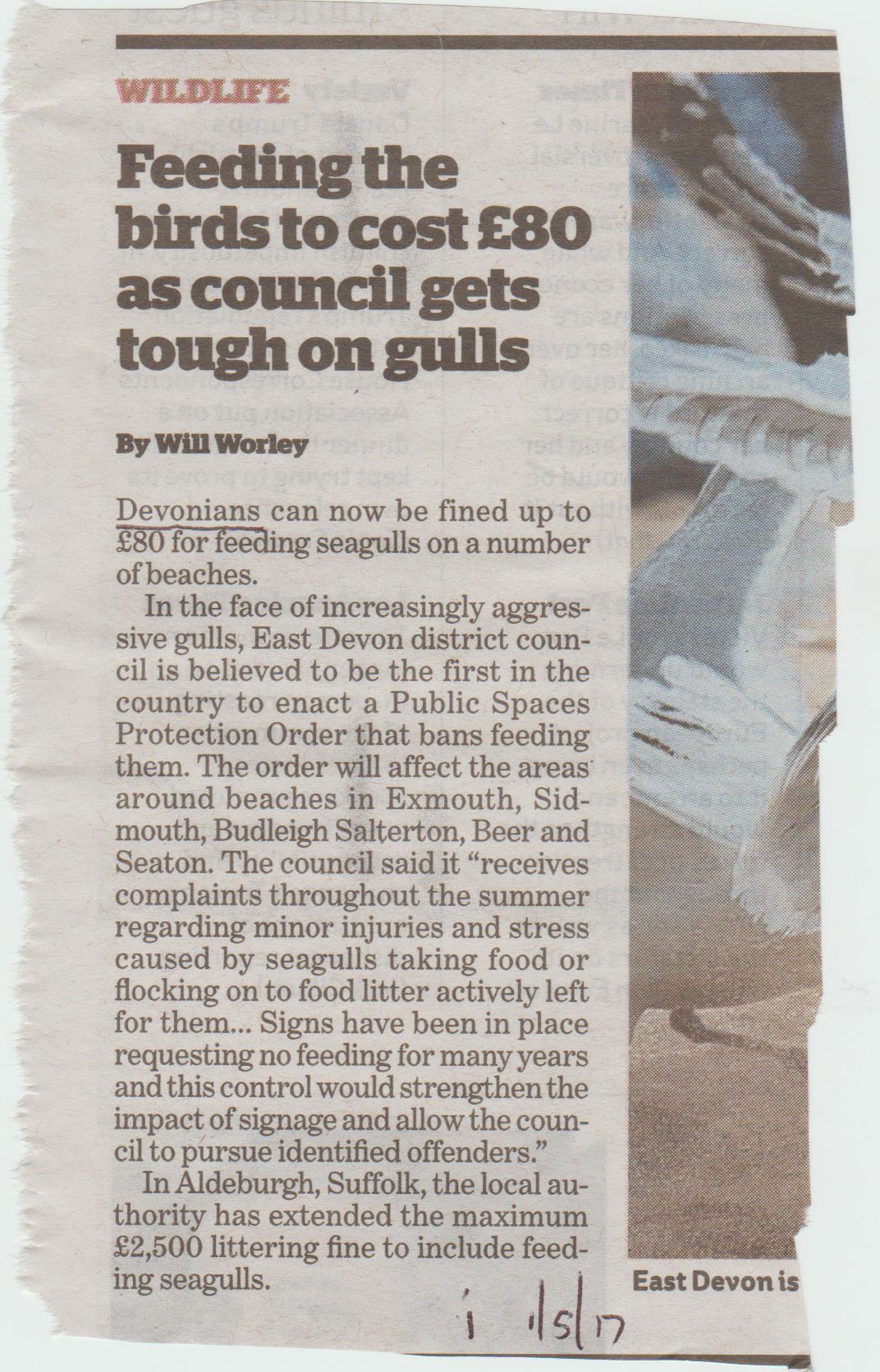 i newspaper, May 1, 2017
Devonians?! That is not a word to start a story with, unless you want to signal to everyone who does not live in Devon that they need not read on. In any case, it is wrong. Anyone feeding gulls may be fined, not just Devonians.
This would be my suggested intro:
Feeding the seagulls which flock round popular holiday beaches in Devon could now result in an £80 fine.
This story includes ellipses, or three dots. These should be separated from the preceding word and each other by spaces, thus  . . .