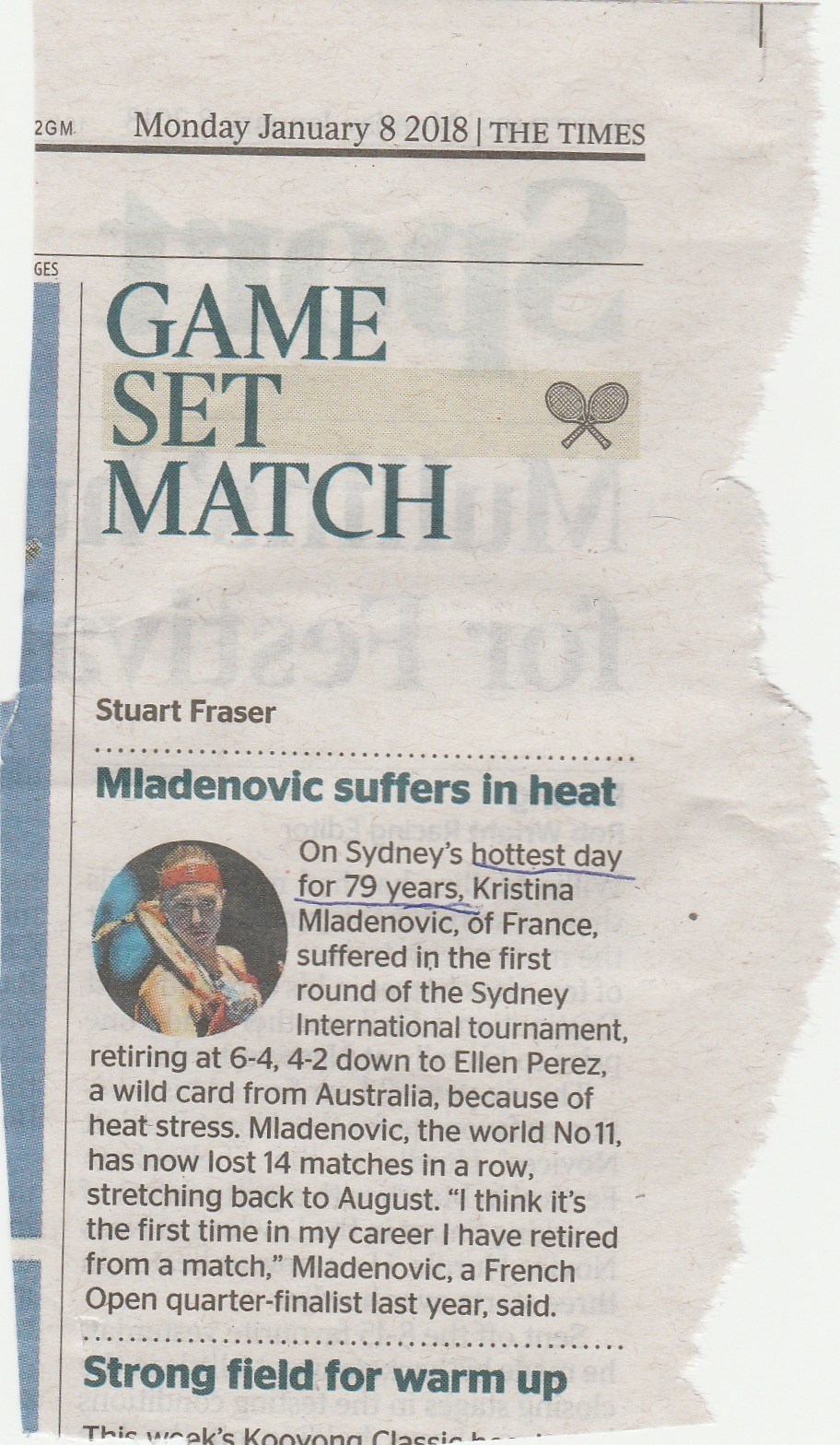 The Times, January 8, 2018
How anyone can send this through without giving the temperature is beyond me. It was 47C or 116F! This was mentioned halfway through a cricket report on the back page but you cannot possibly assume that readers who are tennis fans will have read that first. I am beginning to wonder if human beings are employed on the Times at all.
The same column of shorts contained these two: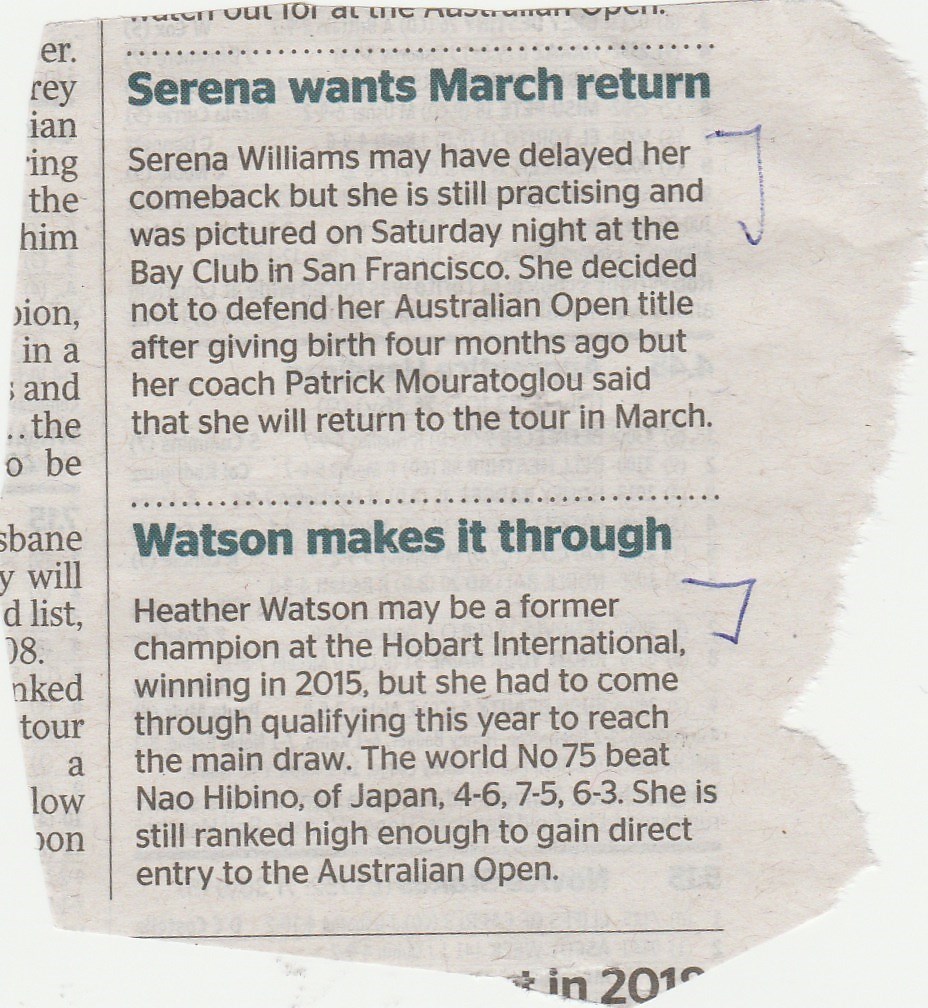 The Times, January 8, 2018
You can't have the same contrived intro construction on two stories in a row. It looks amateurish.
In the first, there is also reference to an unused picture – always poor. A better version would be:
Serena Williams, who has delayed her comeback after having her first baby four months ago, has returned to practice and was spotted at the Bay Club in San Francisco on Saturday evening. She  decided a couple of weeks ago not to defend her Australian Open title, but her coach Patrick Mouratoglou says she will return to the tour in March.
In the second, if you give one player's ranking, you really should give the other's. This is how I would do it:
Heather Watson won the Hobart International title in 2015 but has since slipped down the world rankings to 75 and this year had to come through qualifying to reach the main draw. In the first round she defeated world 97 Nao Hibino of Japan 4-6, 7-5, 6-3. Watson's ranking is high enough to guarantee her direct entry to the Australian Open.