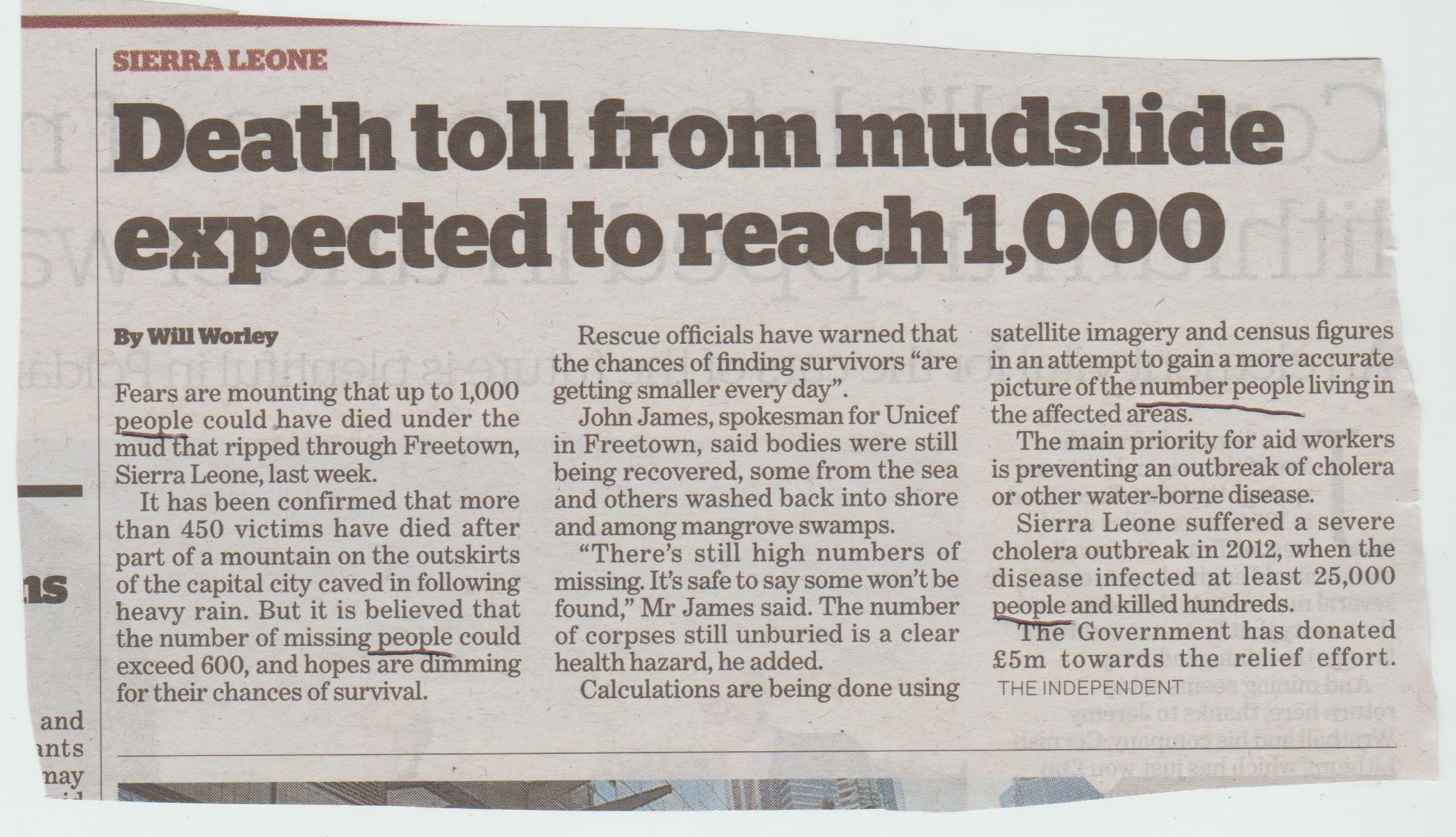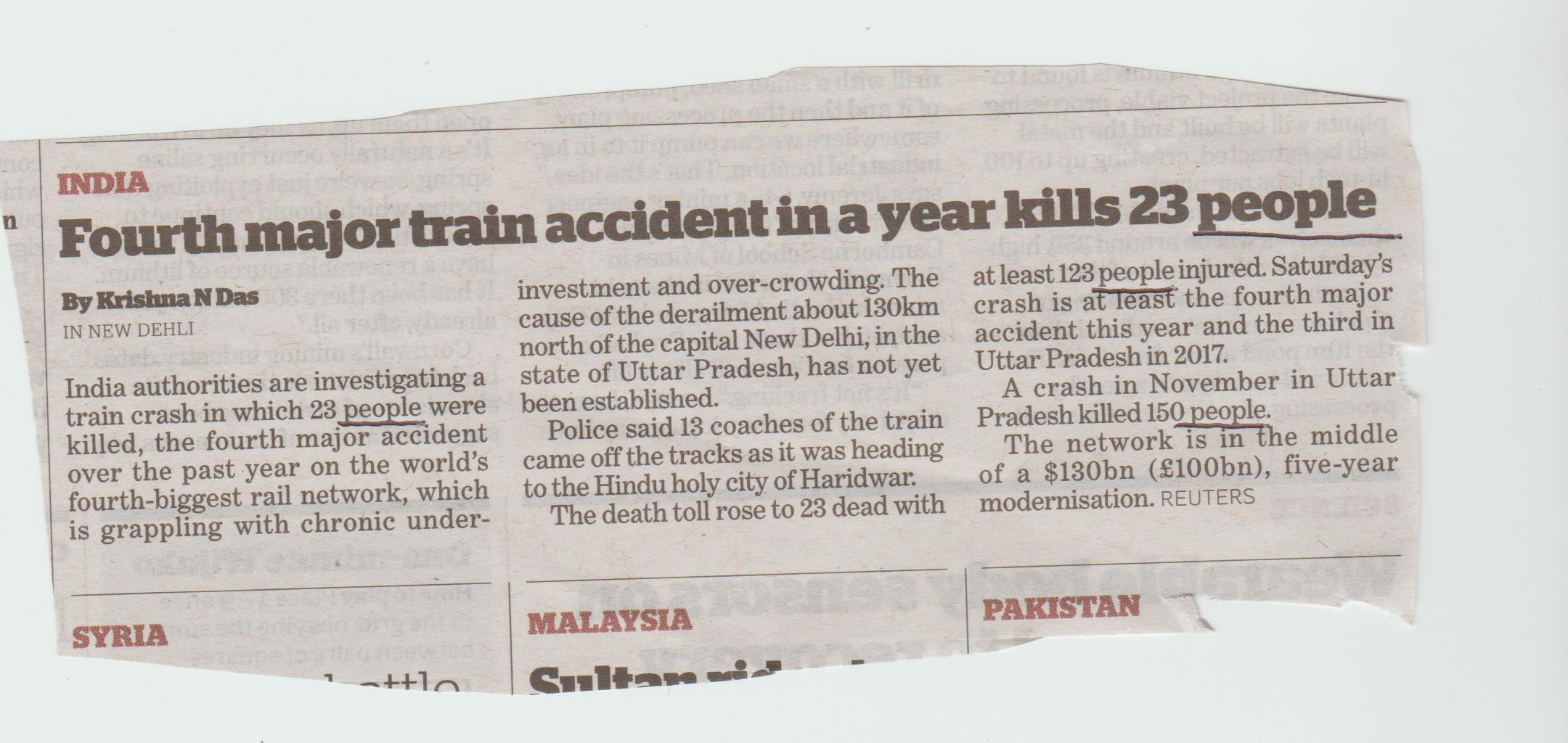 i newspaper, August 21, 2017
You can assume that unless you are told otherwise a newspaper story is going to be about people, not giraffes or parrots.
In the first story above, all four uses of 'people' can simply be deleted. To avoid repetition, I would rephrase the second par as follows:
More than 450 deaths have already been confirmed after . . .
The word 'of' is missing from the top par of the third leg. This is careless.
The penultimate par repeats the word 'disease' which could be avoided as follows:
Sierra Leone suffered a severe cholera outbreak in 2012, when at least 25,000 were infected and hundreds died.
In the second story, again the word 'people' is not needed at all. At the bottom of the second leg, 'the death toll rose to 23 dead' is obviously repetitive. Starting a story with 'Indian authorities' is scarcely an attention-grabber, and it would be surprising if they were not investigating. A better intro would be:
A train crash in which at least 23 were killed was the fourth major accident over the past year in India, where the world's fourth-biggest rail network is grappling with chronic under-investment and overcrowding.