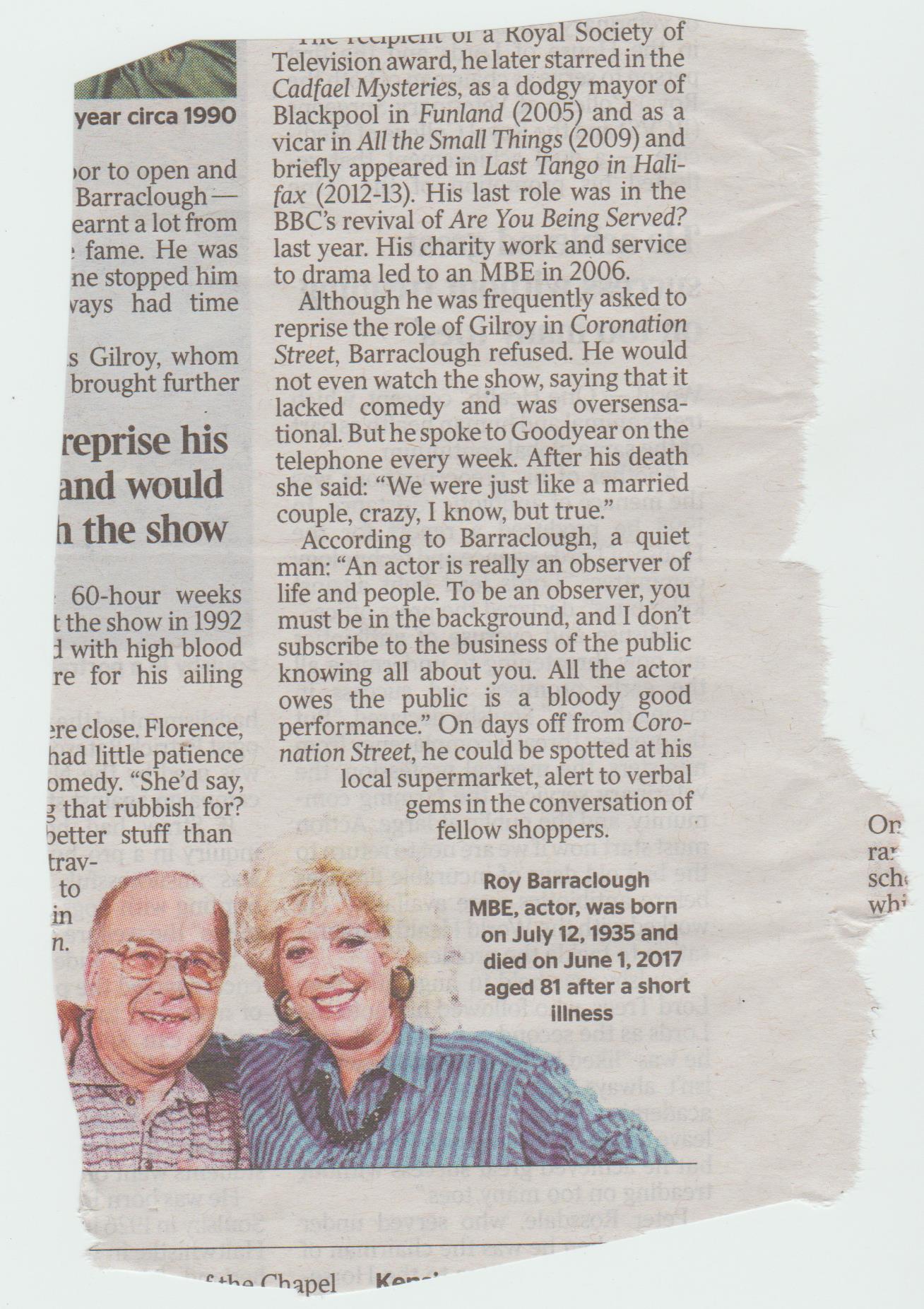 The Times, June 2, 2017
Here is a great example of how a small subbing change can make all the difference. All you need to do is move the last sentence to the start of the last paragraph, with just a light tweak. The quote then reads on from it, and gives a wonderful pay-off. Thus:
On days off from Coronation Street, Barraclough could be spotted at his local supermarket, alert to verbal gems in the conversation of fellow shoppers.
A quiet man, he said: 'An actor is really an observer of life and people. To be an observer, you must be in the background, and I don't subscribe to the business of the public knowing all about you. All the actor owes the public is a bloody good performance.'